Who are the players and what are some recent moves in the cannabis and psychedelic regulatory landscape? Cannabis and psychedelics is a general term for substances that have long been classified as scheduled drugs on the Federal level in the US. In this episode we are privileged to have insight from Sean Hardwick, a Regulatory Analyst at Mr. Cannabis Law. There are many un-answered legal questions from both the public as well as cannabis/psychedelic commerce. Some of these questions involve health related topics and some involve monetary topics. This episode will give us a answers to some of these questions. If you are looking for more information about the CBD industry, this podcast could shed even more light on the topic.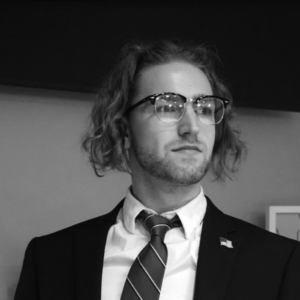 When it comes to Cannabis and Psychedelics, there are some contentions about regulatory issues.
Special Guest Sean Hardwick
Meet Sean Hardwick, a Regulatory Analyst at Mr. Cannabis Law! In the psychedelic industry, Sean drafted Florida HB 549 (2021), which is Florida's first psychedelic legalization bill. With almost 2 years in the regulated cannabis industry, he has drafted over 17 marijuana state license applications, business plans, and operating procedures for dispensary, cultivation, and manufacturing facilities in California, Illinois, Massachusetts, Missouri, New Jersey, and Utah. In the hemp industry, Sean assists clients to obtain hemp licenses. He also helps clients to maintain compliance with federal and state regulations.