CBD, Pets, and THC is a very hot topic. CBD is being used by pet owners around the world and increasing at a fast pace. The trend suggests many happy pet owners and even science has jumped in with clinical studies and reviews. But what about the THC concern, especially with our canines? In this episode, we'll dig up the research, talk with our special guest, and then share what we discovered.
Our special guests, the team from Greengruff, help us get to the bottom of this question and share their very knowledgeable insights.
Dr. Jeffrey Powers earned his veterinary degree with Honors from Michigan State University in 1980, then began his clinical practice working predominantly in dairy and equine practice. He founded South Sanilac Veterinary Hospital in 1983 and has practiced in both large and small animal practices ever since.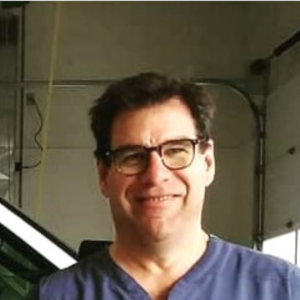 He is currently the owner of Veterinary Clinics North, which has two offices in Michigan. In addition, he provides veterinary services to the carriage horses and small animals on Mackinac Island, Michigan. Dr. Powers was president of the Michigan Veterinary Medical Association in 1997 and has served on numerous MVMA and AVMA Committees and Councils. Jeff serves on the AVMA's Council on Biologic and Therapeutic Agents, AVMA Working Group on Cannabis, Jeffrey F Powers DVM, a Board member of the Independent Veterinary Practitioners Association, and a board member of the Veterinary Cannabis Society. He is the Chief Veterinary Officer for Green Gruff, a producer of high-quality Pet Nutritional Products.
Dr. Powers gives some great insight into the questions about our pets and THC. He also talks about CBD and what it can do for the pets in your life.